Mark McMurtrie (Founder / Director) – Mark is highly passionate about helping his community. Through the four years he has owned River Heads Pharmacy he has become known to much of the wider community for his unique service and humour. Before owning his Pharmacy, Mark was a Director of 2 successful companies since 2007. After hearing the stories of many of his patients struggling to reach their Brisbane specialist appointments, he knew that his passion for flying could be put to a greater use. Mark holds a Commercial Pilot Licence with over 20 years flying experience, and prides himself on having the same number of take-offs and landings on every one of his flights.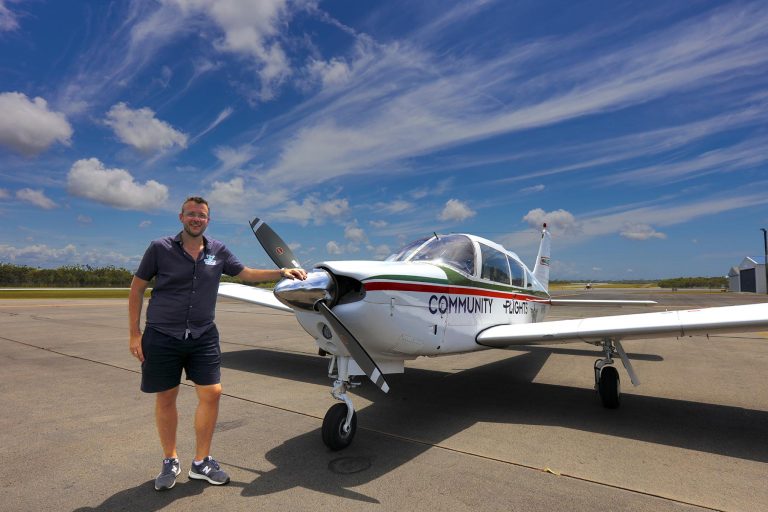 Daniel Rich (Director – Head of Volunteer Pilot Operations) – 
Dan has joined our Board in May of 2023 after volunteering as a pilot and helped write our pilot ops manual. He is also our Senior Mentor Pilot.
Dan moved to Hervey Bay about three years ago after serving over 25 years as a pilot with the RAAF finishing as the Commanding Officer of the Aircraft Research and Development Unit – Air Force's Flight Test Squadron. Daniel now works as an experimental test pilot for aircraft manufacturers and engineering companies helping to design and test new aircraft and design features. In the course of Daniel's flying career he has flown 68 different types of aircraft – everything from WWII warbirds, business jets, large transports and fighter aircraft.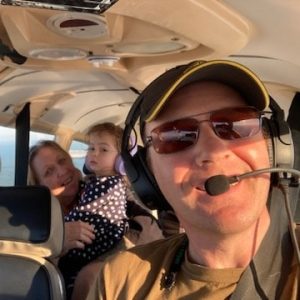 Warren Cox (CFO / Director) – Warren has many years of experience as the president of multiple non-profit organisations. Furthermore, his qualification as a chartered accountant brings valuable guidance as a Director.