Raffle Ticket Selling information and signup
Fundraise for Community Flights by helping sell raffle tickets in our monthly Mega Raffles!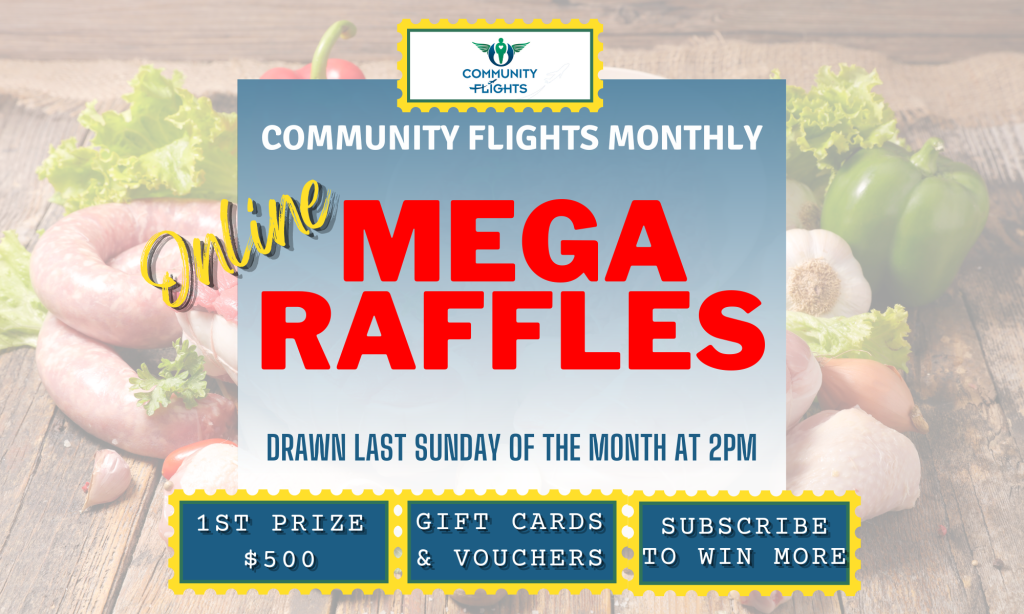 About our Online Mega Raffles
They have been running since August 2022.
The prize pool has increased to over $2,000 each month with local donations and $500 first prize
This is our main source of funding to provide our free flights for local patients.
With your help, we could raise enough funds for more flights every week!
Sign up:
Sign-up below

Your affiliate selling link will be emailed to you
Sell Tickets:
Share your direct raffle link to friends, family and co-workers to have the sales from that link track on your profile
Getting pilots in the air – fundraising volunteer pilots:
Inducted volunteer pilots will gain $500 worth of flight credit from every $1000 worth of tickets sold.